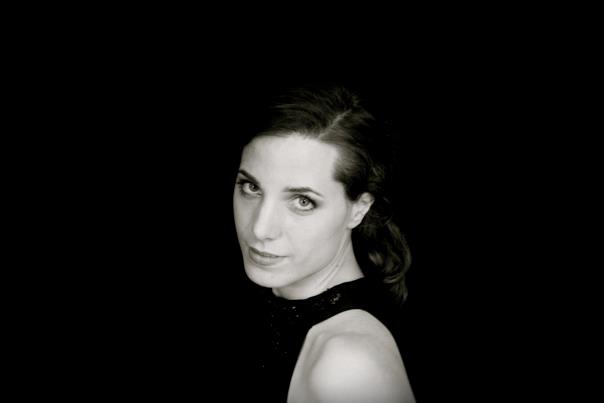 Pianist but also a visual artist, Ana Pérez Ventura was born in Santiago de Compostela (Spain). She graduated in Music (piano performance) in 2008 under the instruction of Nicasio Gradaille at the Conservatory of Vigo (Spain). She also studied piano at the Conservatory of Amsterdam (Netherlands) under the direction of Matthijs Verschoor, in Madrid (Spain) with Josep Colom, and in Paris with the master Ramzi Yassa. All of them have highlighted her extraordinary sensitivity as a performer. She has also participated in numerous master classes in piano with: Almudena Cano, Peter Efler, Alexander Gold, Ángel González, Guillermo Gonzalez, Ludovica Mosca, Claudia Schellenberger, etc..
Meanwhile, she graduated in Fine Arts (painting) at the University of Vigo. She is passionate about the relationship between Music and Fine arts and obtained in 2011 a Master in Music (Musicology) at the University Paris IV-Sorbonne on that subject. In order to complete these studies, she has been awarded scholarships from the Spanish foundations "Segundo Gil Dávila" ( 2009-10) and "Pedro Barrié de la Maza" (2010-11) .
As a performer, Ana Pérez Ventura has been invited to participate in the 8th, 9th and 10th cycles of performers "Teresa Berganza" (Santiago de Compostela, Spain), I Cycle John Cage" at the Museum of Contemporary Art of Vigo (MARCO), Festival "Xeración 2000+8" (Vigo, Spain), Festival Mas i Mas (Barcelona, Spain), Festival MAC (Moncofa, Spain), Colegio de España (Paris, France), Château de Chambord (France)…. One of the remarkable traits of her repertoire is the intimate and colorful works of the Catalan composer Federico Mompou.
Passionate about chamber music, Ana currently works with the Spanish pianist Ángel Álvarez, with whom he created duo Catalicia  (four hand piano duet) in 2012 in Paris. The duet performs regularly at venues in France and Spain.